Allow me to introduce you
to yourself.
I believe that the greatest gift you can give yourself is the joy of self connection. To unconditionally love your inner child and align with your authentic self. This inner connection vibrates/creates your outer world and you realise your true potential.
Tarot has been a part of my life for over 30 years and I still love exploring and expanding with the messages of the cards. Take a step into the next dimension of your life through your reading.  Allow me to introduce you to yourself.
READINGS ARE VIA ZOOM, SKYPE, WHATSAPP, PHONE AND FACE TO FACE IN PORT MELBOURNE.  When making you booking please stipulate your preference in the notes section.
Your reading has the ability to enhance your daily life by shedding light on any given situation, or bring to the surface underlying concerns that may be hindering you from moving in the direction of your desires.
The cards you pull create a vision and it's up to you to create your reality. Challenges may appear and understanding that these are part of your vibration is an important step to mastering your shadow.  During your reading I will be listening, observing and feeding back your responses to provide you with tools for your new and improved vision of your world.
light seers tarot by https://chris-anne.com
The card's energy demands your attention and when we work with them and consider the opportunities they present we see a broader picture of life. This opens the energy of the reading to possibilities and allows us to reach into infinity where the magic is!  It's up to us as individuals to act and take responsibility to make it so.  If you feel stuck, isolated, disconnected or in need of an energy recharge, it's never too late to create a new space to move into your ideal outcome. I can provide you with tools to assist you in creating this awareness.
Beginner & Mentoring Tarot Sessions
"To have the benefit of this wonderful invention, the Keys must be inside you.  This means that you must be able to call up the images of any Key by a simple act of will.  When you can do this, the Tarot will be part of your very flesh and blood, and it will begin to effect far reaching transformations in your thinking and thus in your living." Paul Foster Case.
Use the calendar below to book a one hour or 45 minute reading with Tania. Appointments are held via Zoom, WhatsApp, phone call or face to face in Port Melbourne, Victoria – please stipulate your preference in the "notes" section of the booking.
If you an overseas resident, you may email tania to discuss suitable times: taniayorgey@gmail.com
$30 for the hour   |    12pm – 1pm.    |    6 classes    |   Held on ZOOM   |   Wednesday's    |    Weekly
Welcome to the Beginner Tarot Course. Thank you so much for connecting and entrusting me with the best job in the world – Sharing my love of Tarot with you.

Wednesday 9th February, 12noon is a complementary session and will introduce you to your deck, how to care for it, connect with it and how it came into being. There will also be time for any questions you may have.  I will send you your Zoom invite on the day.
Bring along your deck, a notebook/tarot journal and open heart and mind. Tarot can be overwhelming when you first start out, I know that from experience! So, let it all go… I'm here as your tour guide, sharing 35 years of living and loving the tarot. Not only will you be learning the tarot, you will naturally be opening up your intuition to the higher realms, and there's no stopping your spiritual evolution as a result.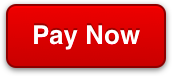 FORTNIGHTLY MENTORING SESSIONS
$30 for the hour   |    7.30pm – 8.30pm.    |    Held on ZOOM    |     Wednesday's fortnightly
2 Feb, 16 Feb, 2 Mar, 16 Mar, 30 Mar, 13 Apr, 27 Apr, 11 May
Bring along your deck, your tarot journal and an open heart and mind.  We will be doing readings, and I will guide you through the process of reading the cards.  This is for all levels of tarot enthusiasts.
I love sharing my world of tarot in a way that I find, personally, an easy and fun way to integrate the cards into the every day.  Building an intimate relationship with your cards is important as it allows your confidence to prosper and for your intuition to evolve. I want to share how I have developed my relationship with the cards over the past 33+ years.
Payment can be made via the "Book and Pay" tab. Scroll down to the bottom section of the page and click on "Mentor Session" payment, this will take you through to a credit card payment screen. If you need to pay on the day, that is fine too.
If you would like to express your interest in joining a workshop then I'd love to hear from you.  
Email bookings@houseoftarot.com.au or 0409 870 481.
"Using the tarot as guide and reference, Tania takes you on a magical journey into the psyche and all levels of reality that we inhabit.This process allows you to understand and explore the potential to be found in all aspects of your life's journey. One's level of awareness shifts to a state of witnessing events unfold and noticing the signs. Armed with these insights you are then more empowered to make the right choices that will enhance your experience and your evolution. With wisdom and compassion, Tania will take you on a magical journey that will shift the way you see your world."
"I loved the intimate nature of the workshop - it was like catching up with old friends. I feel the day flowed really nicely with conversation, exercises and getting familiar with the cards. I liked the nature of the discussions and that it was inclusive and accommodating of all familiarities with tarot (from beginner to a few years experience) which added to the richness of perspective. I really enjoyed the meditations (I still need to work out what my symbol means!). I felt inspired by some of the suggestions you had - i.e. picture yourself IN that card or go and DRAW that card and perhaps we could do a creative activity one time to start that process off? I also enjoyed learning that new spread and the comparison of my interpretation at the start and then at the end when I had gained some further insights.'
"Amazing, accurate and enriching. Could not recommend highly enough."
join the tarot lovers community
Subscribe to the Tarot Lovers mailing list to receive regular three card readings and complementary offerings straight to your inbox!